html>
Hi!
I would like to start off a new linky party!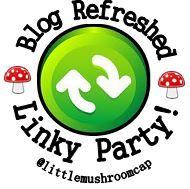 Blogging is time consuming and it takes quite a lot of effort to learn new things, to learn technical stuff and share it out there in the reasonable format.
Everynow and then the whole look of the blog and project summary has to be updated. For an example, I have been meaning to update my tabs from time to time and never got to it!

Today, an idea comes to mind, how about a monthly schedule for blog spring cleaning! And a linky party! that would surely motivate me to keep my blog clean and updated! And it wouldn't be too much of a work of updating if I update as often as monthly.
So, I am starting a new monthly linky party, where you can link up your crafty blog and tell us what you have added to your blog that particular month. A new tutorial maybe, a new tab, a new sidebar button (recently joined a new QAL maybe) , a new linky party, a new look or even just updating the current tabs and links! Sometime we miss that if you don't tell us!
So in the blogpost, link your new tutorial, new tabs or whatever updates so that it is easy for us to check it out!
This is also a way to keep track of the blog growth. I would love to see how a blog grow. I often go back in time to older post and see how a blog / blogger evolves. You can also share tips, or links to tutorial on how to improve blogging experience.
New bloggers are also very welcome! We love to find you! This way, we can learn more and connect more.
I am starting this at the end of this month, 31st August. So, get your blog updated. Refresh and come back here to link up!
Here is a button to kick start the party! Come and join and invite others too by sharing the button on your sidebar or your blogpost!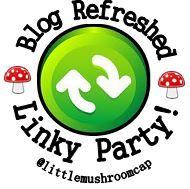 Here is a smaller one for your side bar!
I'll see you then!
Labels: blog refreshed, linky party